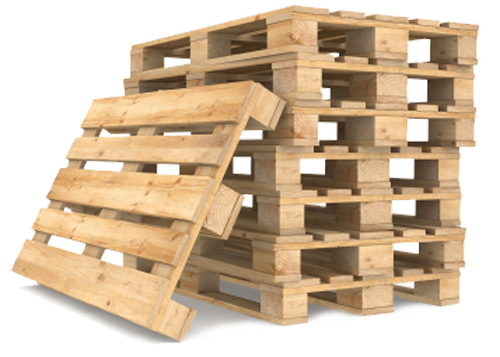 Ibrahim Jafferjee (Pvt) Ltd. was initiated by Ibrahim Jafferjee in 1933 with the intention of implementing the best wood pallet solutions to the local as well as the international markets. The present chairman is Mr. Mohamed Ally Ibrahim Jafferjee.  At the present day the company has specialized in importing Burma Teak and other fine woods and manufacturing high quality sustainable rubber wood pallets which help emerging businesses as well as export leaders to ship their products to the countries all around the world.
Ibrahim Jafferjee has today reached the established status since it delivers quality products for a great value exceeding the expectations of the clients. Furthermore, the success of the company is dependent upon the committed and the scope of enhancing using the cutting edge technology. The speciality of Ibrahim Jafferjee is that it assists developing companies which seek foreign clients by providing them reliable and quality timber and pallet.
The company is registered with the Sri Lanka Export Development Board under the simplified value added tax (SVAT) scheme. It has also won International Plant Protection Convention known as the IPPC which ensures that there is effective control against the spreading of pests via international trade. Ibrahim Jafferjee has received this stamp under the Plants and Quarantine Station Colombo since 2007.
OUR VISION
To be the best wood pallet provider to the local as well as the international market.
OUR MISSION
The mission is achieving the company vision by manufacturing quality products and maintaining the quality standards in the production procedure.
OUR VALUES
Always giving prominence to the reliability, the company is honest with the clients. Furthermore, it is the reliability that assisted us to win the hearts of the customers for more than eighty years.
Ibrahim Jafferjee possesses the virtue of top customer support. The requirements of the customers are taken into serious consideration and the company at all times attempts to provide it which is always admired by the customers.
The company handles all the customized orders on time. Whatever the difficulties are encountered, we always concentrate on being punctual since the time is valuable to the customers. All these values have lifted the company to the position where it is.
WHY CHOOSE US
The most prominent reason to choose Ibrahim Jafferjee is the quality of the wood pallets that are manufactured. It is assured that the quality and the standards are constantly maintained and improved in order to uphold the quality of the products.
The staff of the company consists of well trained professionals who assist the course of the company to run smoothly. Their knowledge and the experience in the field help the customers to have a quality product and they are considered as the the backbone of the company.
Jafferjee can be called as the expert of the industry since it has been active in the field since 1933. All the experiences and the knowledge gained by the company have strengthened the company to provide the customers the best quality products.