VALUES THAT FORTIFY THE COMPANY

Reliability
Always giving prominence to the reliability, the company is honest with the clients. Furthermore, it is the reliability that assisted us to win the hearts of the customers for more than eighty years.
Customer Centric
Ibrahim Jafferjee  (Pvt) Ltd. possesses the virtue of top customer support. The requirements of the customers are taken into serious consideration and the company at all times attempts to provide it which is always admired by the customers.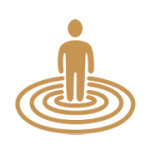 Punctuality
The company handles all the customized orders on time. Whatever the difficulties are encountered, we always concentrate on being punctual since the time is valuable to the customers. All these values have lifted the company to the position where it is.
OUR PRODUCTS
PINE WOOD PALLET
Pine wood pallets are manufactured with kiln dried moisture content below 12% and heat treated according to the ISPM 15 guidelines. Manufactured according to the international standards and the finest materials
RUBBER WOOD PALLET
Rubber wooden pallets are manufactured with wooden pallet treated with Boron and Borax chemicals by using Vacuum Pressure Impregnation (CPI) method and kiln dried moisture content below 12% and heat treated according to the ISPM 15 guidelines.
WHY CHOOSE US
The most prominent reason to choose Ibrahim Jafferjee is the quality of the wood pallets that are manufactured. It is assured that the quality and the standards are constantly maintained and improved in order to uphold the quality of the products.
The staff of the company consists of well trained professionals who assist the course of the company to run smoothly. Their knowledge and the experience in the field help the customers to have a quality product and they are considered as the the backbone of the company.
Jafferjee can be called as the expert of the industry since it has been active in the field since 1933. All the experiences and the knowledge gained by the company have strengthened the company to provide the customers the best quality products.